Arrested Nigerian porn star begs public for help
Popular Nigerian porn star, KingTblak who was arrested for shooting a pornographic scene in an Osun shrine has called on the public to help him fend for himself.
The popular porn star said that he only has N443 in his account and has gone broke.
He begged the public to come to his aid so he could fend for himself.
The 27-year-old pornstar, Tobiloba Jolaoso popularly known as Kingtblakhoc was remanded last week by the Osun State Magistrate's Court for shooting a sex movie inside a shrine.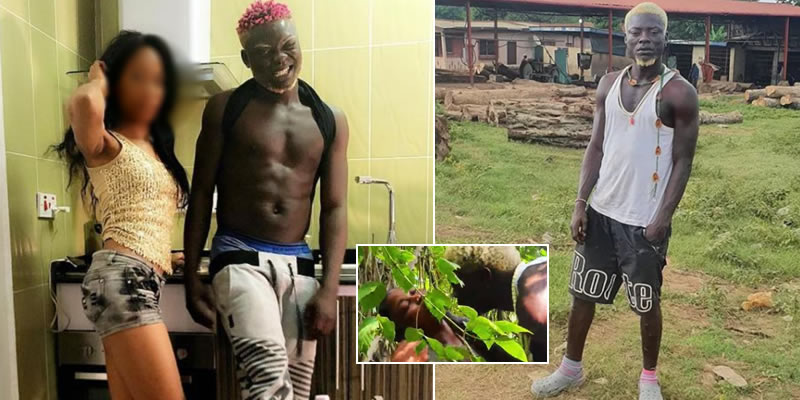 The pornstar, Jolaoso in the company of five others were remanded on Monday, 14th September, 2020 after they were arrested by the police following reports from a member of Traditional Religion Association Worshippers of Nigeria, Amoo Awosunwon.
Others who have been remanded with the popular pornstar are Ladiva Aije, Juliet Semion, Ahmed Olasunkanmi, Adeniran Eritosin, and Tunde Jimoh.
The six were charged on eight counts charge bordering on conspiracy, a publication of obscene film, an insult to religion, breach of peace, and damage of police station window.
Source: mynewsghana.net