Death Sentences For 29 Over Dr. Congo Eid clashes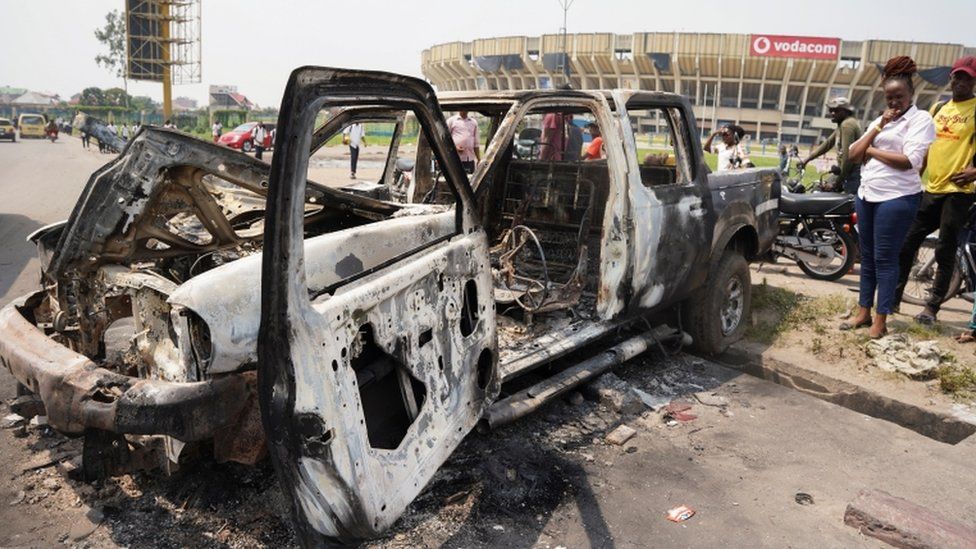 Twenty-nine people have been sentenced to death in the Democratic Republic of Congo in connection with Eid violence that erupted in the capital, Kinshasa.
One police officer was killed and dozens of others were injured in clashes between rival Muslim groups.
They had gathered to mark the end of the fasting month of Ramadan, but fell out over who should lead the event.
The death penalty is no longer applied in DR Congo and those found guilty will serve life sentences instead.
Trial broadcast live
The police had used tear gas and rubber bullets to disperse thousands of people who gathered outside the Martyrs' Stadium in Kinshasa on Thursday for the Islamic holiday of Eid al-Fitr.
Some of the officers injured in the violence are still in a critical condition, the authorities say.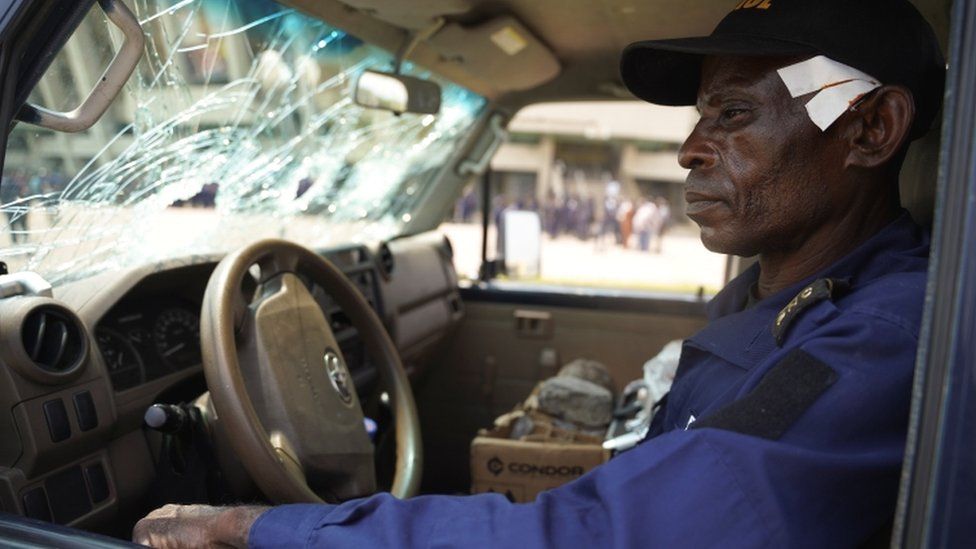 The clashes were fuelled by a leadership dispute between two camps within the Muslim community.
Forty-one people were arrested at the scene and were put on trial on Friday.
The court session was broadcast live on television and went on all night.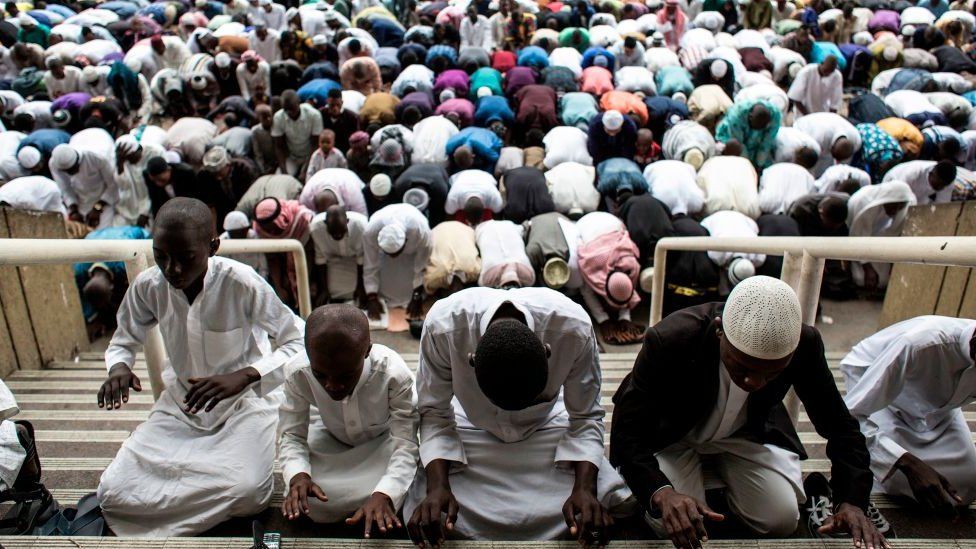 There were 31 convictions – 29 people were given the death sentence and two received five-year jail terms.
Given the speed with which the sentences were passed there are bound to be concerns over the fairness of the trial, says BBC World Service Africa editor Will Ross.
BBC.COM
Ivory Coast's ex-President Gbagbo returns home after ICC acquittal
Former Ivory Coast President, Laurent Gbagbo, has returned home, 10 years after he was taken to the International Criminal Court (ICC) on charges of crimes against humanity.
Mr Gbagbo has been living in the Belgian capital Brussels since his release from detention three years ago.
His successor and rival President Alassane Ouattara invited him back.
He was the first former head of state to go on trial at the ICC but was acquitted of all charges.
The 76-year-old was charged after his refusal to accept defeat in a 2010 election that triggered a civil war that left 3,000 people dead. He always denied all the allegations.
In March, the ICC appeals court upheld a 2019 acquittal, saying the prosecution had failed to prove its case against Mr Gbagbo and Charles Blé Goudé, an ally and former youth leader who was accused of leading a militia backing him.
SOURCEBBC
Rare Video Of The Point Between Lybia and Italy Where The Mediterranean Sea Does Not Mix
Rare Video Of The Point Between Lybia and Italy Where The Mediterranean Sea Does Not Mix
Pedawan.com has chanced  On a New video Circulating online where the Mediterranean Sea between Lybia and Italy do not mix
Apparently ,the video has got Netizens talking considering the fact that the two sea does not mix though they are very close – In normal circumstances it should be mixing
This ,has been ,some of  the route for immigrants from Africa who want to enter Europe to enjoy supposedly Better life
Former Zambian president Kenneth Kaunda has died
• A former Zambian president has died
• Kenneth Kaunda was at the forefront of Zambia's independence struggle
• He was 97
Dr. Kenneth Kaunda, a former president of Zambia, has died.
The man who was one of the men at the forefront of the struggle for Zambia's independence from British rule died at 97, an announcement on Thursday, June 17, 2021, has said.
Also known as KK, former president Kaunda had been receiving treatment for an undisclosed ailment at a military hospital in Lusaka, reports herald.co.zw.
He recently asked for prayers from all Zambians and the international community when he got into the hospital.
Kaunda ruled Zambia from 1964, when the country got independence from Britain, until 1991.
He was one of the few surviving liberation heroes in the region.
His death has come at a time when Zambia is battling a surge in Covid-19 cases.