More Nigerian students kidnapped in fresh attack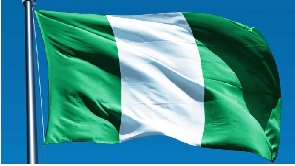 An unknown number of university students have been kidnapped in the south-eastern Nigerian state of Abia.
The group was abducted on Wednesday, the same day that 29 students seized last month in the north-western state of Kaduna were released, reportedly after the payment of a ransom.
Authorities in Umuahia, in the state, say the students of the Abia State University Uturu were moving in a minivan on Wednesday evening when they ran into the armed gang. They were kidnapped alongside other travelers.
A statement by the Information Commissioner John Kalu said two of the students escaped from the kidnappers while others were still being held at an unknown location.
Such abductions have become common in parts of Nigeria.
On Thursday, Nigeria's military chiefs appeared before parliament to be questioned on the security challenges in the country.
President Muhammadu Buhari is under increasing pressure over the surging violence by criminal gangs, Islamist militants and separatists.
Parliament has urged him to declare a nationwide state of emergency.
Ivory Coast's ex-President Gbagbo returns home after ICC acquittal
Former Ivory Coast President, Laurent Gbagbo, has returned home, 10 years after he was taken to the International Criminal Court (ICC) on charges of crimes against humanity.
Mr Gbagbo has been living in the Belgian capital Brussels since his release from detention three years ago.
His successor and rival President Alassane Ouattara invited him back.
He was the first former head of state to go on trial at the ICC but was acquitted of all charges.
The 76-year-old was charged after his refusal to accept defeat in a 2010 election that triggered a civil war that left 3,000 people dead. He always denied all the allegations.
In March, the ICC appeals court upheld a 2019 acquittal, saying the prosecution had failed to prove its case against Mr Gbagbo and Charles Blé Goudé, an ally and former youth leader who was accused of leading a militia backing him.
SOURCEBBC
Rare Video Of The Point Between Lybia and Italy Where The Mediterranean Sea Does Not Mix
Rare Video Of The Point Between Lybia and Italy Where The Mediterranean Sea Does Not Mix
Pedawan.com has chanced  On a New video Circulating online where the Mediterranean Sea between Lybia and Italy do not mix
Apparently ,the video has got Netizens talking considering the fact that the two sea does not mix though they are very close – In normal circumstances it should be mixing
This ,has been ,some of  the route for immigrants from Africa who want to enter Europe to enjoy supposedly Better life
Former Zambian president Kenneth Kaunda has died
• A former Zambian president has died
• Kenneth Kaunda was at the forefront of Zambia's independence struggle
• He was 97
Dr. Kenneth Kaunda, a former president of Zambia, has died.
The man who was one of the men at the forefront of the struggle for Zambia's independence from British rule died at 97, an announcement on Thursday, June 17, 2021, has said.
Also known as KK, former president Kaunda had been receiving treatment for an undisclosed ailment at a military hospital in Lusaka, reports herald.co.zw.
He recently asked for prayers from all Zambians and the international community when he got into the hospital.
Kaunda ruled Zambia from 1964, when the country got independence from Britain, until 1991.
He was one of the few surviving liberation heroes in the region.
His death has come at a time when Zambia is battling a surge in Covid-19 cases.