Grant Us 10 Billion Cedis Permission to Solve The Critical Financial And COVID-19 Changes – Finance Minister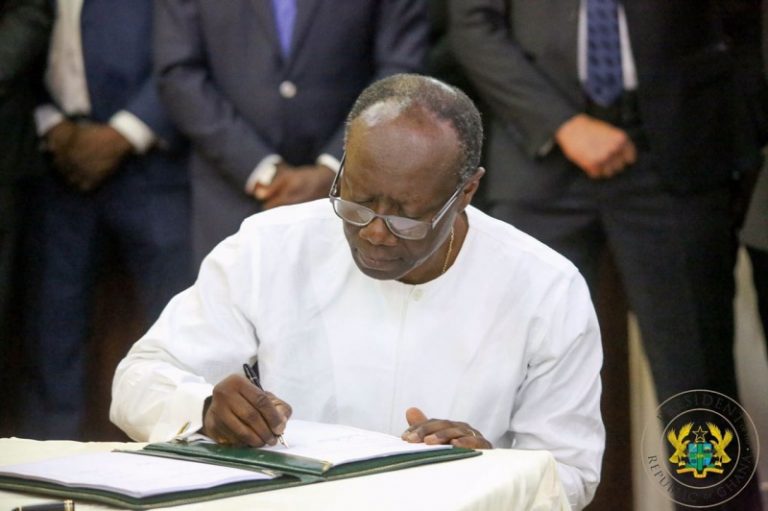 The minister for finance Ken Ofori-Atta has presented to Parliament a ten billion Ghana cedis paper on the limit of borrowing by government under subsection (6) of Section 30 of the Bank of Ghana Act (Act 612) in the Novel Coronavirus emergency.
The request to parliament was to allow the ministry to borrow ten billion Ghana Cedis to allow government to solve the financial challenges that have confronted the Small and medium business operators in the country due to the impact of novel pandemic and also fight the COVID-19 emergency efficiently.
Ken Ofori-Atta explained that, the request of this money, if permitted by Parliament, will be used to fill "holes" within Ghana's financial sector as well as to help curb the Novel Coronavirus Emergency.
However the minority through its leader, Haruna Iddrisu disagreed with the finance minister's request to borrow additional money in fight of COVID-19 pandemic, since enough founds has been donated into COVID-19 NATIONAL TRUST FUND of which a proper account has not been rendered to Ghanaians and yet more money is been asked again.
He continued  in his submission on the matter said, the request by the finance minister to borrow more money is becoming too much and and has increased the debt of the country beyond normal and suggested to the finance minister and government to use  GHANA BEYOND BORROWING as their hallmark instead of GHANA BEYOND AID.
He further asked the Rt. Hon Speaker of the Parliament, Prof. Aaron Mike Oquaye to compel the finance committee to report back Parliament after their done on the finance minister's request, as it was referred to them by the Speaker.
Meanwhile, the Majority leader Osei Kyei Mensah Bonsu disagreed with the minority leader asking the finance committee to report back to Parliament.
Source: Thepressradio.com/Ghana/Isaac Nsiah Foster