SAD: Full VIDEO of how Ama Broni Fell from Stage pops up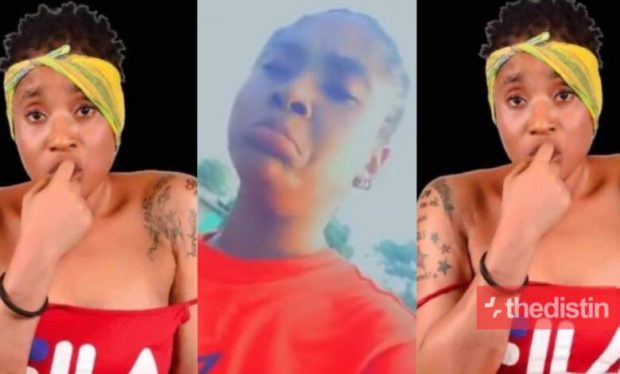 New video of Ama Broni, the Akwatia Slay Queen who died after twerking [email protected] on stage at carnival festival at Kasoa shows how people hurriedly rushed her to the hospital after being electrocuted.
In the video monitored by Thedistin.com, the late Ama Broni was spotted lying on the floor after descending the stage surrounded by massive crowd.
After they found out she was unconscious out of the electrocution, the people around poured water on her thinking probably she might get up on her feet but to not avail.
After minutes of Ama Broni not shaking herself or breathing, the people hurriedly rushed her to the nearby hospital where she met her untimely death.
Watch the video below:
A young lady known as Ama Broni met her untimely death after she twerked on stage at a carnival in Budumburam, Kasoa,  click here to watch video of her twerking [email protected]
Ama Broni, after twerking unclothed on stage passed away, after she was electrocuted by some wires she fell on while leaving the stage.
The young girl was rushed to the nearby hospital for treatment but was pronounced dead on arrival.
According to reports, Ama Broni was a mother of 3 with two being twins who are just seven months old, click here to see picture of Ama Borni's twin daughter.