WATCH: Aisha Modi And Shatta Wale Ends Beef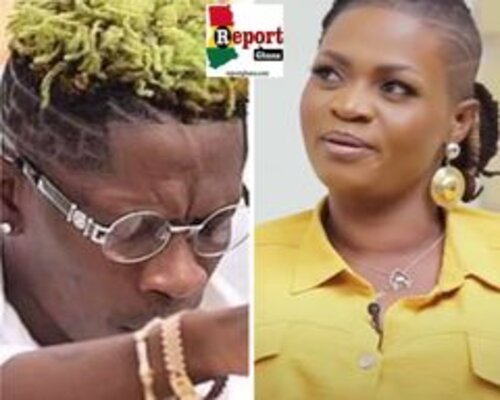 Aisha Modi ha revealed that the beef she with Shatta Wale which lasted for almost three days consecutively has ended prematurely after they decided to squash it. 
The loudmouthed cheerleader of Stonebwoy told Fiifi Praat on Kingdom FM on Tuesday that she and the volatile SM boss have apologized to each other and have put what happened between them in the last few days behind them.
When Fiifi asked her if she could buttress some of the wild things she said in the heat of her confrontation with Wale, Aisha answered in the affirmative but added she wouldn't like to delve much into what they have patched up.
"There is nothing I come out to say which is false and if any of the allegations I made about Shatta Wale is false, he is should come out to defend himself. I have proof. I don't want us to delve more into this because the issue has been solved. We have both apologized to each other." Ayisha Modi told Fiifi Praat on Kingdom FM.