We Feel Humiliated When men D++K is Small – Veteran Actress Naana Hayford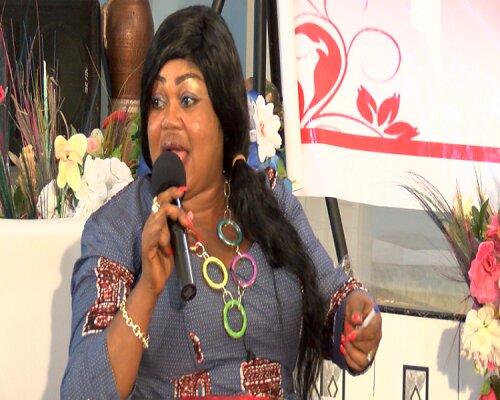 Veteran Ghanaian actress, Naana Hayford has revealed how women want the size of their partners' manhood to be.
Speaking in an interview with ZionFelix on the 'Uncut Show', Naana Hayford stated that women like men who well-endowed—regarding what's beneath their pants.
She emphasized that heavy di*ks make women feel okay during s3xually encounter.
According to her, heavy di*ks send women to a different planet when it touches them well.
However, the veteran actress indicated that women feel humiliated when they have a s3xual encounter with men with small manhoods.
She further stated that women honour and appreciate men who are good in bed and can make them scream joyfully during s3x.
Nana Hayford disclosed that many marriages are collapsing due to the men having the small di*ks and cannot service their partners well.
She, therefore, advised men who are not having what it takes to make their partners happy to seek help from Gracegift Herbal Clinic.