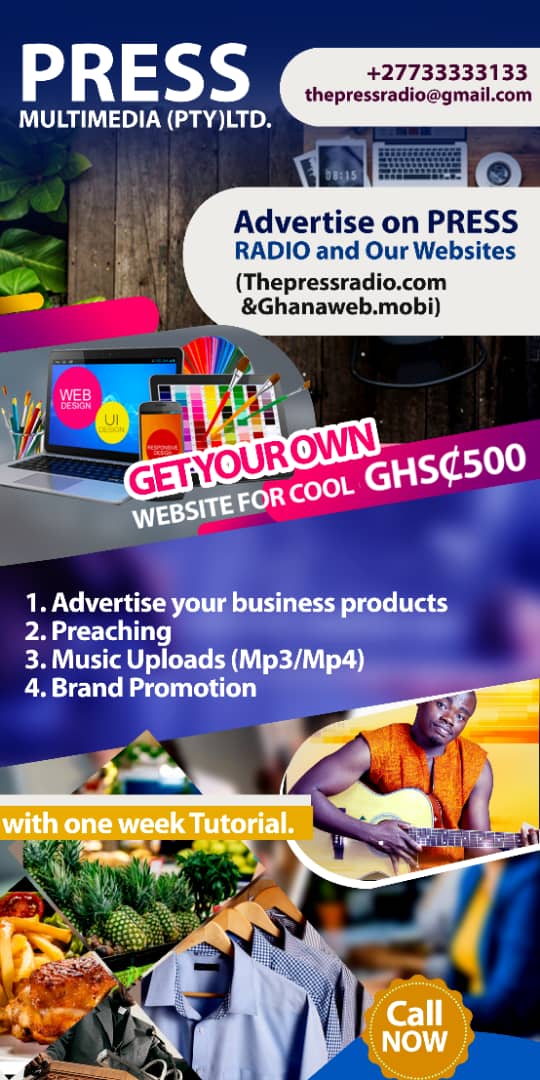 Cape Coast, 21st June, 2020
The third Sunday of June in every year is celebrated as "Fathers Day" in our part of the world. Fathers' Day hasn't been a prominent feature in our country as compared to "mothers day" celebrations. As the years role on "Father's Day" is gaining some attention in Ghana and that is encouraging.
In my singular view, a father must act like a soldier who normally sacrifices his comfort for the comfort of their children but doesn't get the chance to be celebrated and expects nothing in return. This should not be a bother to fathers but what must occupy the attention of fathers is how fathers would receive blessings from God Almighty to help fathers steer the affairs of their families in this turbulent times; where we are left to judge what is bad from what is good, acceptable from unacceptable as well as right from wrong (Agyapong 2020).
As we celebrate fathers day today, fathers must be thinking about how to creditable discharge their duties and measure the themselves to see if they are doing what is expected of them.
Fathers are so important and the impact of their participation in the life of their kids are immeasurable.
The following 7 points must be considered by fathers as we celebrate this day:
1. Fathers are far more important than just being "second adults" in the home. Involved fathers – especially biological fathers – have positive impacts on their children that no other person is as likely to make such an impact. Biological fathers provide protection (spiritual and physical) and economic support and also serve as role models. The parenting style of fathers are significantly different from that of a mother and is an important contributory factor to the development of a healthy child (David Popenoe, Life Without Father, (New York: The Free Press, 1996)
2. 82% of research on father involvement and child well-being that has been published since 1980 found "significant associations between positive father involvement and offspring well-being"(Amato & Rivera 1999).
3. In an analysis of over 100 studies on parent-child relationships, it was established that having a loving, supportive and nurturing father was as significant for a child's well-being, happiness, and social and academic success as having a caring and nurturing mother. Some studies even discovered that father-love was a stronger contributor to some important positive child well-being outcomes (Rohner & Veneziano, 2001)
4. In a 26-year-long study, researchers established that the primal factor in developing empathy in children was father involvement. Fathers spending quality regular time alone with their children culminated into children who became compassionate adults Richard Koestner, et al 1990).
5. Studies reveal that a father who has a good healthy relationship with his wife is more likely to participate in the lives of his children, with the children more likely to be emotionally and psychologically healthy.
6. Children whose fathers participate in their lives would want to make them proud, and an involved father promotes inner strength and growth. Studies have shown that when fathers are affectionate, supportive and responsive to children, it greatly affects a child's cognitive and social development. It also instills an overall sense of well-being and self esteem.
7. School-aged children with involved and supportive fathers have been discovered not to lie often, are less likely to become depressed and show less disruptive behaviour.
In sum, it is my humble and earnest prayer that as societies evolve more and more fathers would be very discerning and take fatherhood seriously. Fathers must bear in mind that "The journey of fatherhood; once it starts ends in death" (Kwakye, 2020) and also "All kids benefits from a stable home where there is a father, but the girl child benefits the most when the relationship with the father is warm and cordial"(Kwakye, 2020).
HAPPY FATHERS DAY TO ALL FATHERS ACROSS THE GLOBE