Jean Mensa's Mother catches COVID-19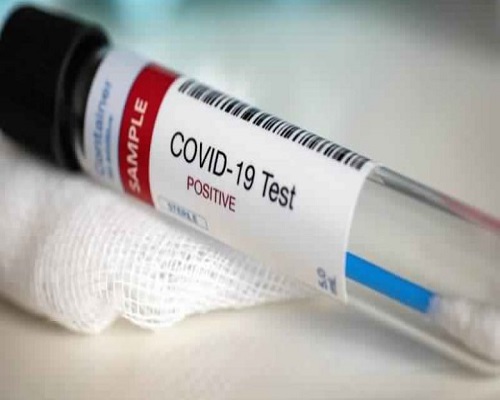 A statement from respected veteran journalist and Diplomat, Amb. Haruna Atta, has opened a window COVID-19 secrets that the Akufo-Addo Jubilee House may be keeping away from Ghanaians.
According to him, the mother of Jean Adukwei Mensa, the Electoral Commissioner whose declaration of Akufo-Addo as winner of the 2020 election has sparked an election petition, is reportedly down with the coronavirus.
The ageing mother of the controversial Electoral Commissioner allegedly contracted the disease from a lavish victory party that Akufo-Addo had thrown for close family and friends after he was declared winner of the December 2020 Presidential election.
The secret of the EC boss' mother attending Akufo-Addo's victory party and catching coronavirus after her daughter had controversially declared Akufo-Addo winner of the 2020 election is part of criticisms that the reckless abandon of the high-ups at the Jubilee House may be unnecessarily spreading the disease.
Ambassador Haruna Atta who captured the scandal in another compelling read ends by demanding answers from the President and his government about his role in the current spread of the deadly virus which has killed close to 500 Ghanaians.
According to him, rumors that have emerged from the coronavirus infection spree of a victory party includes the shocking revelations from friends and former associates that up to 80 of the party-goers are down with the virus.
At least one of them, a relation of the President who was domiciled in Mozambique and was flown in to enjoy the party has since died of COVID-19 after flying back to Mozambique.
"Vindicated yet again, I am not gloating. How can I, when lives are involved? Due to the attempt at sweeping it under the carpet, a little rumour industry has grown up around it and the grapevine is sizzling! For example, originally, I heard 40 people had been infected but now I hear 80 and above. I also hear that the poor fashion designer who did the clothes for the "Hollywood wives" was suspected as the possible culprit, but when she was tested, the result was negative.
"Another rumour points in the direction of a relation who flew in from Mozambique and has since died on returning to his place of abode in the Mozambican capital.
Ghanaians deserve to know the truth! The salutation, "Fellow Ghanaians" has become the butt of jokes and goes to prove yet again, that leadership based on honesty, pays far more and longer-lasting dividend than leadership based on sophistry, which only breeds cynicism. So what really happened? Let us have the official statement! I understand they now have a Squealer at the government house. Come on, earn your keep!" Amb. Haruna Atta wrote.
Source: ReportGhana