NADMO MUST LEAD ENFORCEMENT OF COVID -19 DIRECTIVES: DISNET-GH CHARGES GOVT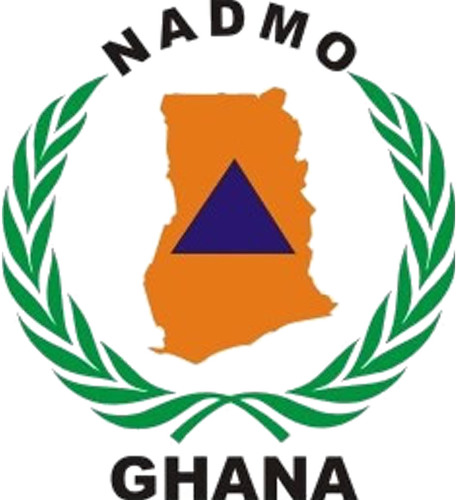 The Disasters Network of Ghana, DisNet GH, the leading NGO on disaster management in Ghana, has charged Government to allow NADMO, which is appropriately clothed by Act 517 of 1996, to address the enforcement of COVID-19 protocols.
It is not the duty of the police to enforce COVID-19 protocols or to handle its violations; it is the responsibility of NADMO and the earlier Government places resources at their disposal to move, the better for us all.
The disease epidemics department of NADMO is responsible for the multi-sectoral coordination of the preparedness, planning, prevention, mitigation, management, enforcement, designing and implementation as well as monitoring of programs to develop and build national capacity on preventive health and pandemic interventions, among others.
DisNet GH is worried Government has not activated the National, Regional, Metropolitan, Municipal and District Disaster Management Committees to manage the enforcement of the COVID-19 protocols. Various Disaster Volunteers and Disaster Clubs in Schools can effectively be mobilized by NADMO to play key roles towards ensuring that the President's directives on COVID -19 are strictly adhered to in the national interest.
Though the Government has not been candid with the approach to fighting the virus as evidenced in their decisions to discontinue mass testing, contact tracing, refusal to commence work on the promised construction of hospitals, refusal to fund herbal cure, wastage of resources on COVID virtual concert, non functional COVID tracker app, among others, it is our duty as Citizens to put our hands to the wheel to abide by the protocols, help others to adopt the necessary attitudinal change and assist in contact tracing, among others.
Most importantly, for the various directives announced by the President and other key state agencies to work, enforcement must start immediately but with a human face and must be handled by the appropriate Government agencies- in this case, enforcement lies solely in the hands of NADMO and the various Disaster Management Committees at all levels nationwide.
The Corona virus pandemic is our collective enemy. Like any other pandemic form of disasters, it kills without regard to nationality, race, gender, colour, ethnicity, party affiliation, religious belief, wealth status, and educational qualification.
DisNet GH appeals to all Ghanaians to come together, burry their differences and unite in cooperation with the relevant agencies and other frontline actors to defeat the virus.
Signed
E. D. Mensah,
Humanitarian Ambassador