A claim of mismanagement of the cocoa sector by former President John Mahama has incurred the wrath of the Chief Executive Officer (CEO) of the Ghana COCOBOD.
Hon Joseph Boahen Aidoo said someone who supervised the total collapse of the cocoa sector under his regime has no moral right to criticise the Akufo-Addo government working hard to revamp the sector.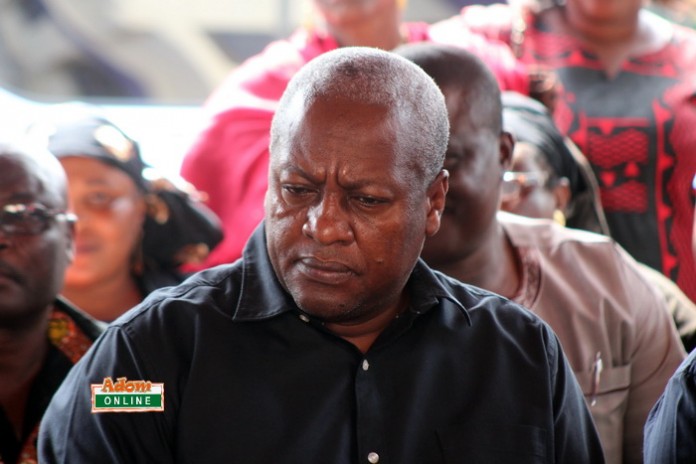 Mr Mahama, the flagbearer of the opposition National Democratic Congress (NDC), during his tour of the Western region described as sheer wickedness the government's decision to stop the supply of free fertilisers to cocoa farmers.
Rather, he said the Akufo-Addo government has allowed the fertilisers to expire and later thrown away.
Reacting to this allegation on Adom FM's morning show, Dwaso Nsem programme Thursday, the COCOBOD CEO said Mr Mahama was being economical with the truth.
He explained that, they changed from the free fertiliser distribution to subsidy because it was not getting to the farmers.
"We have a case when the father of an NDC Member of Parliament was arrested smuggling the free fertilisers meant for the farmers. The end result was a total collapse of the sector," he stated.
Hon. Aidoo is convinced if former President Mahama had looked beyond partisan politics and continued with the subsidies, Ghana would have recorded one million tonnes of cocoa.
He cited how former President John Kufuor supported farmers with a policy of subsidy, and the country's cocoa production increased steadily from 350,000 tonnes in 2000 to 765,000 tonnes in 2008 and late President Atta Mills maintained the subsidy policy leading to Ghana recording one million tonnes in 2011 to buttress his point.
The COCOBOD boss said when the subsidy policy was reinstated under President Akufo-Addo, production bounced back to over 900,000 tonnes.
"Cocoa farmers now get about 20 bags on an acre due to the subsidy and other interventions introduced by government," he added.
Hon. Aidoo said they are working to achieve the one million tonnes by 2020.
Source: Ghana | Adomonline.com