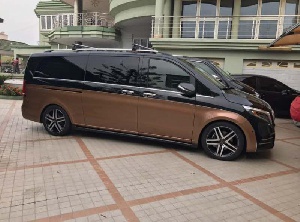 The Economic and Organized Crime Office (EOCO) has announced that some ninety-five (95) luxury cars have been frozen by its Executive Director.
These cars which are in the possession of some individuals and car dealerships are to be brought to the offices of EOCO no later than May 3, 2023.
Owners of these vehicles are expected to come along with the needed documents.
The statement from EOCO said if owners of the said vehicles do not report with them on the said date, it will take the needed steps to confiscate them in accordance with the law.
The cars are believed to have been stolen from across the United States and shipped into the country by a syndicate.
Below are the details of the 95 cars: