UBA Ghana participated in a Tree planting exercise at the Achimota Forest to commemorate this year's Earth Day which falls on April 22, under the theme, "Investing in our planet". 
The aim behind the initiative under the UBA Foundation is to contribute to the bank's climate action to offset its carbon emissions and reduce the overall environmental impact of its operations while actively engaging staff members to play a part in ensuring a greener and more sustainable world for the next generation.
Commenting on the initiative, Head of Marketing and Corporate Communications at UBA Ghana, Henry Nii Dottey said, "As a sustainable organisation, UBA is delighted to work with the Forestry Division, Greater Accra to preserve Ghana's forestry in a collective effort.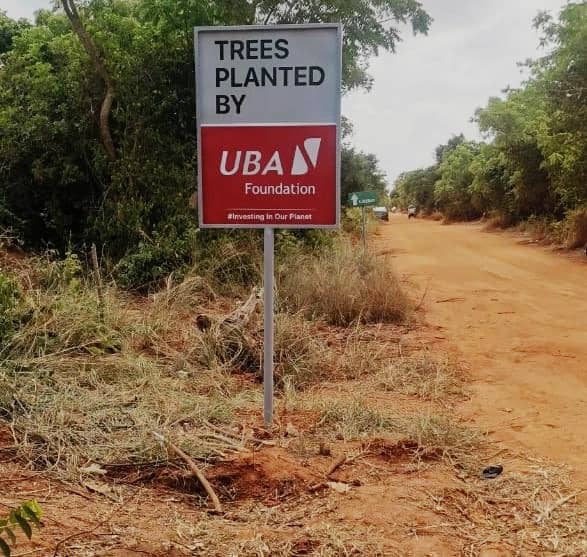 "Beyond building an undisputed leading and dominant financial services institution in Africa, UBA Ghana is committed to supporting the government's efforts towards achieving the Sustainable Development Goals (SDGs) as key pillars of the bank's Environmental, Social, and Governance (ESG) agenda and becoming a net zero bank in its operations" he said.
Mr Fiifi Smith, Manager at the Forest Division, Greater Accra who briefed the team and supervised the tree planting also commended UBA for the positive environmental act. He urged the team at UBA to take interest in monitoring the growth of the trees and also partake in the tree planting exercise in June.
The UBA Foundation is committed to promoting sustainable development through various initiatives, including education, empowerment and environmental conservation.
The tree planting exercise at Achimota Forest is one of several activities planned by the UBA Foundation to mark World Earth Day.
The event was a reminder that small actions can make a significant impact on the environment and the community. UBA Ghana encourages everyone to play their part in preserving the planet for future generations