Afrikicks Ambassador to Ghana, Alhaji Salamu Amadu has donated storybooks to the Zongo Developers Hub.
The role of Alhaji Salamu Amadu as an Ambassador for the United States of America charity-based organization is to extend philanthropic gestures to the needy in deprived communities across Ghana.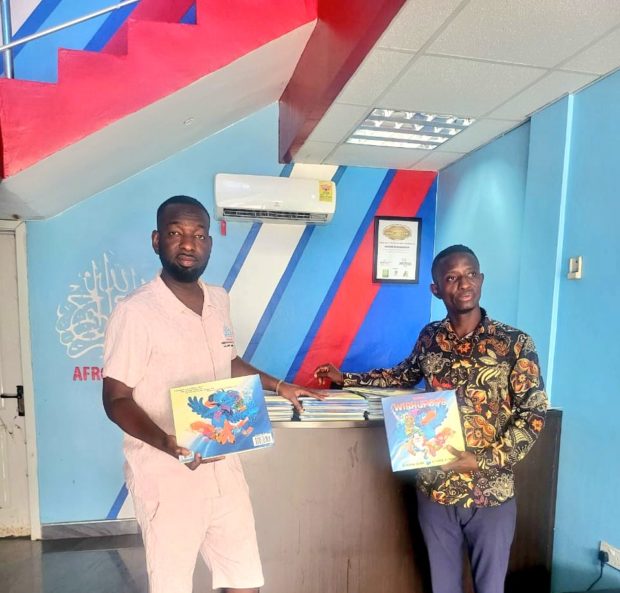 It would be recalled that the astute business magnate was appointed to spearhead the affairs of the non-profit organization in Ghana during his visit to the founder Omarou Iddrisa in the United States of America.
Ambassador Alhaji Salamu Amadu conveyed his profound appreciation to the Founder and President of Afrikicks Mr Omarou Iddrisa for his unflinching support for the good people of Ghana.
The National Zongo Youth Ambassador also noted that Afrikicks will very soon secure a partnership for more philanthropic work to be carried out with established business mogul Freedom Jacob Ceaser also known as Nana Kwame Bediako Cheddar.
The Chief Executive Officer of Zongo Developers Hub Mr Kwabena Kumi Ofori-Addo after receiving the storybooks from Ambassador Alhaji Salamu Amadu complimented him for the gesture and also appealed to other non-profit organizations to emulate the steps of Afrikicks.