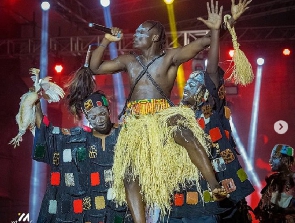 The 'Asakaa Boys' brought their A-Game on stage during the Black Star Line Festival where they were captured in unusual traditional fits.
Jay Bad, a member of the group was clad in an outfit mostly worn by traditional priests, while other team members including O'Keneth, Reggie, Kawabanga, Sean Lifer, and co, rocked traditional smocks.
They walked the stage barefooted while some of them were spotted with white fowls.
They carried Jay Bad who was dressed like a traditional priest with a whisk and a golden stool in his hands.
This was in a bid to paint a reflection of the Ashanti Kingdom's Okomfo Anokye, in line with Jay Bad's album titled, "The return of Okomfo Anokye."
They performed some of their popular songs including; 'Y3 y3 dom', 'Akata fuor' and many others.
Spotting their outfits on stage, netizens have commended them for their creativity and for upholding the Ghanaian culture on stage.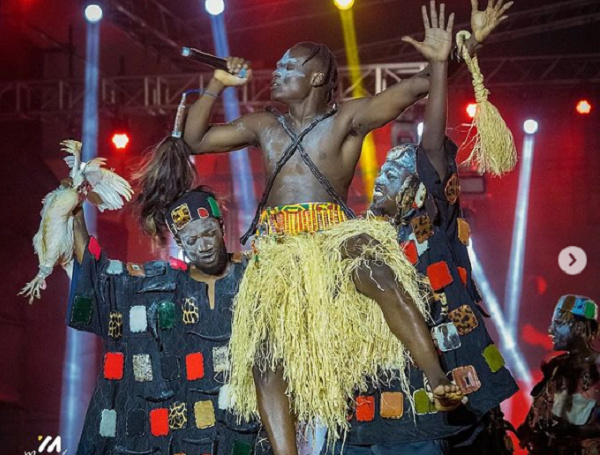 Photo credit: Manuel Photography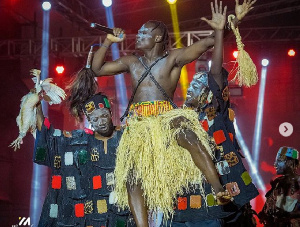 Watch the video below: