A Fulani herdsman is in the grips of Damongo police in the Savannah Regional capital for inflicting cutlass wounds on a farmer.
The suspect assaulted the 23-year-old farmer, identified as Moro Abass, after the victim confronted him for allowing his cattle invade and graze on his farm.
This led to a physical tussle and the herdsman pulled out a cutlass and slashed the left hand of the victim multiple times.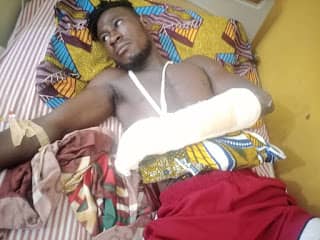 The victim was rushed to the hospital where he is currently receiving treatment while the suspect fled the scene.
However, he was later identified by residents and handed over to the police.