The fruit of the African oil palm is used to make palm oil. It has been an important type of oil for thousands of years, but in the last few decades, it has become one of the oils that is made in the most large quantities on a global scale. This is because palm oil can be used for many different things. It can be used as a spread because it is semi-solid at room temperature. It is also resistant to oxidation, which means it can keep products fresh longer, and it can handle high temperatures, which makes it perfect for deep-frying food.
In this article, we'll talk about how to spot high-quality palm oil so that you don't buy a fake. It's important to note that all of the information in this article came from the very reliable Verywell Health.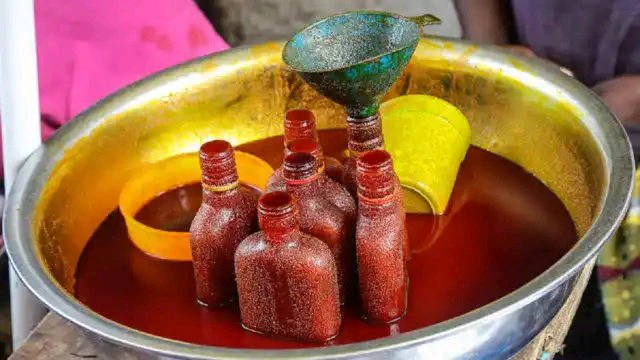 How to tell if palm oil is real and avoid being tricked into buying fake
(a) Thickness: Good quality palm oil won't look sticky or lumpy after it's been poured, but fake or low-quality palm oil may feel lumpy after it's been poured, even if it's brand new.
b) The hand-rubbing test: If you rub a good palm oil into the palm of your hand, it will leave a shiny stain. Just use soap and water to get rid of this stain. But if you rub fake palm oil into your hand, it will leave a dark red stain that looks like it was made with dye. These stains are known to be hard to get rid of and can be hard to clean.
(c) Color: The color of the palm oil can be a good way to tell the difference between different grades, but since Sudan-4 is used so often, it is easy to be fooled by the color. Again, most of the oil that comes from the North is bright red, but most of the oil that comes from the South is more of a reddish-black color. High-quality oil, on the other hand, often has a reddish-black top and a reddish-yellow bottom when it is bottled. Some of the things that make palm oil so valuable are the fiber and carotene in it. These two things also give palm oil its color, which can be described as reddish-yellow.