The pulling out ceremony is Performed by High ranking police men anytime one is exiting office. In this police ritual, two long ropes are tied to a vehicle or horse. The person been pulled out of Office stands in the car or sits on the horse. The Police men then March and pull him slowly.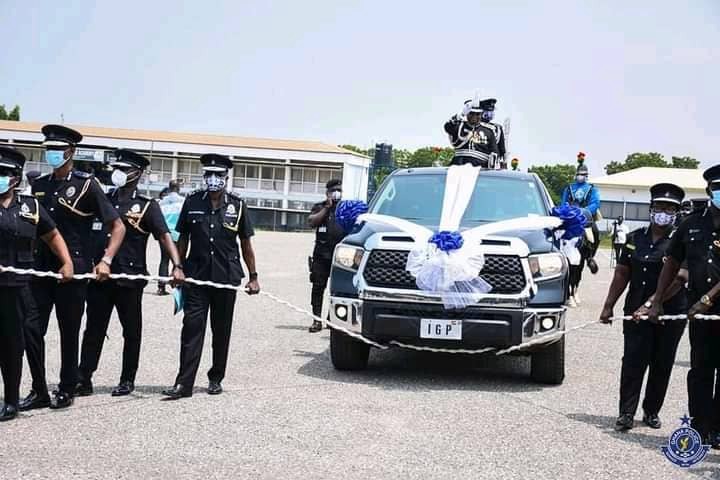 IGP SYMBOLICALLY PULLED OUT
As the name implies, The Pull Out ceremony symbolically means a servant is been ushered out of a Successful service.
James Oppong Boanu became the Inspector General of Police under the current Nana Addo Dankwa Akufo Addo's administration. He remained one of the best Generals the country can boast of.
After his pulling out, His Official retirement commences on 1st August 2021 as directed by the President His Excellency Nana Addo Dankwa Akufo kept.