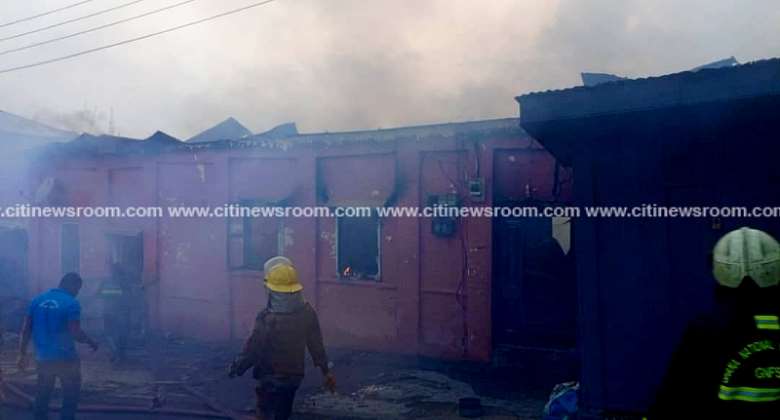 Fire firefighters are battling a raging fire that has gutted a compound house at Fante New Town in the Kumasi Metropolis.
Residents and other passers-by managed to bring out some tenants initially trapped in the building. This included an elderly woman.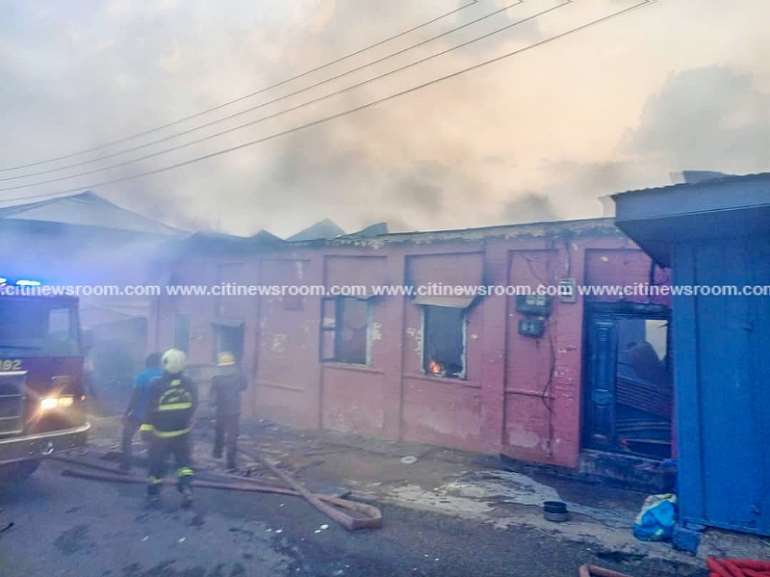 The cause of the fire is not yet known and no one sustained an injury in the incident.
Close to 20 tenants have been displaced and properties destroyed as the fire swept through the building.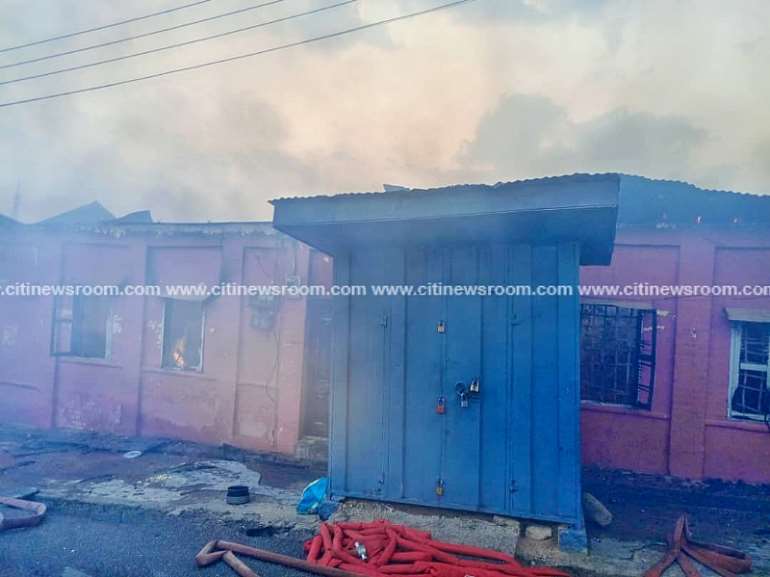 Firefighters had a hectic time containing the fire which started at about 4:00pm on Thursday.
About five fire engines were deployed to the scene as residents assisted the firefighters to contain the fire.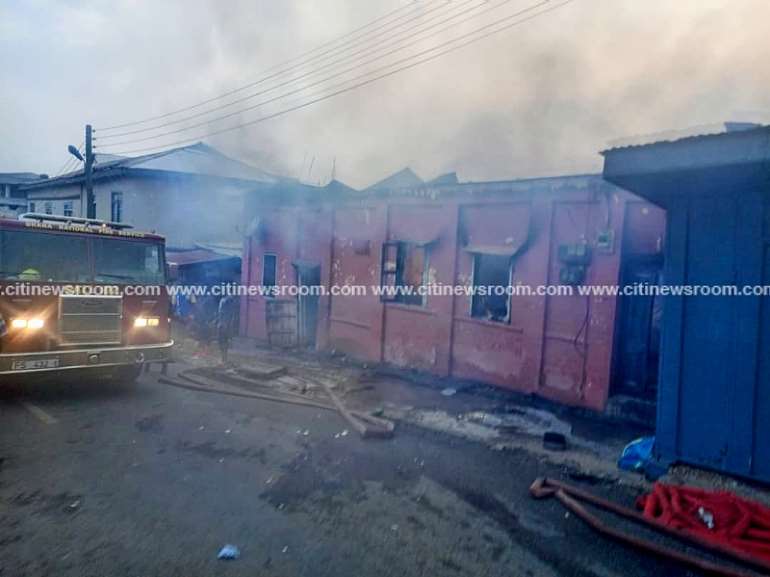 The Assembly Member of the Fante New Town Electoral area spoke to Citi News on possible intervention.
"The problem now is the properties that have been destroyed. But we have called the Regional NADMO office, so we will be meeting the affected families for a discussion, so we see how best to help me", he said.