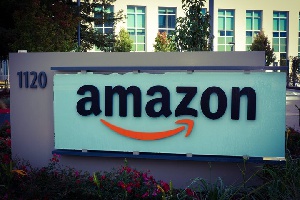 The Khoi community in South Africa are taking on an global trade giant in the form of American multinational technology company, Amazon.
The indigenous group insists that a portion of land in the port city of Cape Town where Amazon's Africa headquarters is expected to be hosted, was a sacred land for them.
They have thus condemned a decision by city authorities to press on with a multimillion-dollar development of River Club, the site in question is known as the River Club.
The Khois are believed to have first inhabited the area about two millenia ago and have been pushing for the site to be recognised as a world heritage location.
River Club is also where Europeans first landed in Africa and where battles were fought against Portuguese and Dutch settlers in the 16th and 17th Centuries.
Despite arriving in South Africa as far back as 2004, Amazon only recently announced that it was going to establish a presence on the continent.
According to IOL news portal, the new development will create a 150,000 square metre mixed-use space that will be divided into commercial and housing uses across two precincts.
The City of Cape Town has insisted that aside business concerns, the local population stood to benefdit in the form of affordable housing opportunities.
Aside the Khoi protestation, other groups like housing activists and residents in Observatory have also expressed rejection of the development.
Cape Town city mayor Dan Plato is on record to have said: "The planned mixed-use development will be a significant boost to the economy and the people of Cape Town in the aftermath of the national Covid-19 lockdown.
"The city has carefully and thoroughly considered all of the submissions and concerns during the appeal process. We are acutely aware of the need to balance investment and job creation, along with heritage and planning considerations.
"It is clear that this development offers many economic, social and environmental benefits for the area. We are committed to driving investment to revitalise the economy, which is slowly recovering following the impact of Covid-19," said Plato.
Source: www.ghanaweb.com