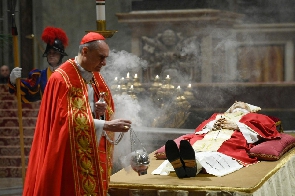 Day one of the three-day display of the body of the late Pope Emeritus Benedict XVI commenced on Monday, January 2, 2022.
The body of the former leader of the Catholic Church was laid in state in the Vatican with some 40,000 people filing past in the first five hours.
Some dignitaries including the Italian President Sergio Mattarella and Prime Minister Georgia Meloni have gone to pay their respect to the former Pope.
Benedict XVI died at the age of 95.
In a statement by the Vatican News, the Pope is said to have died in the Vatican at 9:34 on Saturday, December 31, 2022.
Born Joseph Aloisius Ratzinger, the late Pope retired prelate of the Catholic Church who served as the head of the Church and the sovereign of the Vatican City State from 19 April 2005 until his resignation on 28 February 2013.
He was elected Pope of the Catholic Church in 2005 following the death of Pope John Paul II.
He chose to be known as "Pope Emeritus" following his resignation in 2013.
His funeral will take place on Thursday in St Peter's Square, before the Pope Emeritus is laid to rest in the tombs beneath the Basilica.
See pictures of the Pope Emeritus lying in state released by the Vatican below: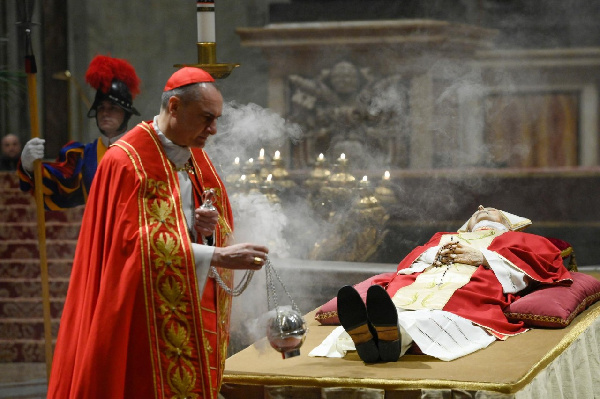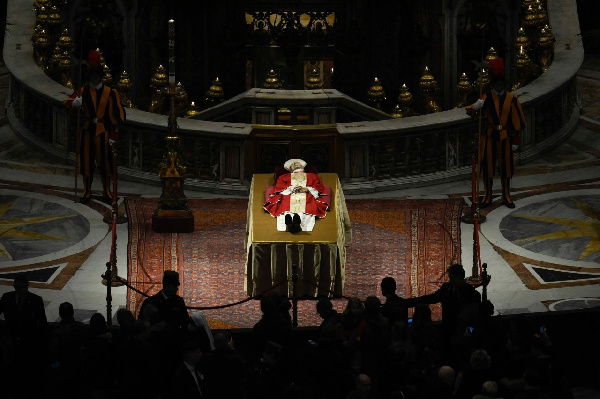 Source: www.ghanaweb.com