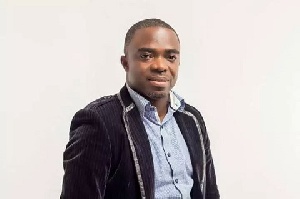 New details have emerged, shedding light on the situation regarding the Accra Sports Stadium booking controversy involving Shatta Wale and Stonebwoy.
The manager for Shatta Wale, Sammy Flex, has shared a letter that he says was sent to the management of the Accra Sports Stadium as part of the proper procedure for booking the venue.
Addressing the matter in a YouTube video released on September 20, Sammy Flex stated, "In June and July, he told us to make the payment for the venue. We sent a team to the stadium to arrange the details for payment. That was around early August."
Showing a screenshot of the letter, Sammy Flex added that they had written and submitted the letter and other necessary documents to enable the venue to be booked.
"However, upon visiting the stadium, we were informed that it's not a straightforward process. The stadium management explained that they require a formal letter of request from the artist before accepting any payments. This letter initiates a contractual process outlining the terms and fees for using the facility," he continued.
"After our initial visit, we promptly prepared and dated the letter on September 1st, which was a weekend. We also sent it to the stadium authorities the same day to express our readiness to proceed with the arrangements."
He further explained that upon receipt of the letter, the stadium management informed them that someone else had booked the venue for the 23rd while they (Shatta's team) had booked the venue for the 25th.
"The stadium officials informed us that someone was interested in booking the stadium for a show on December 23rd. However, the stadium's protocol ensures that there is sufficient time for setup and tear-down to avoid any disruptions for consecutive events."
In light of this, Sammy Flex stated that the stadium authorities proposed discussions between the two parties involved to explore the possibility of collaboration, given the overlapping schedules. But Stonebwoy's team was unresponsive.
"They suggested that the artists' teams should communicate and potentially partner with shared logistics providers to streamline the events. They won't even talk to them and see if they can partner," he explained.
This revelation provides a fresh perspective on the situation, with Sammy Flex providing evidence that Shatta Wale and his team were making plans to book the venue prior to Stonebwoy's. It remains to be seen how Shatta Wale and Stonebwoy will resolve this issue and whether a collaborative effort will emerge.
Check out snippets of the letter here