The Member of Parliament for Madina, Francis Xavier Sosu has hit back at the Ghana Bar Association (GBA) describing the association of lawyers as failure to Ghana's democracy.
GBA has rebuked Francis Xavier Sosu for allegedly verbally attacking judges during the demonstration against the E-Levy on Thursday, February 10.
The Lawmaker suggested in an interview during the just ended "Yentua" demo that 'political judges will be dealt with politically' if the current administration loses power in the next election.
Mr. Sosu also said that "political judges" would lose their offices when the political regimes whose bidding such judges do are no longer in power.
But, in a statement, the GBA described Sosu's statement as ignorant, despicable and completely irresponsible.
Responding to the BAR, the Madina MP, expressed disgust and questioned why he should be described in the tone the Association did "I take strong exceptions to the Statement of the leadership of the GBA."
He further stated that he has not gone contrary to any of the rules governing the Association rather it is the GBA that has lost focus.
"It is a wonder to know that the Ghana Bar Association still exists in this country following your loud silence on critical matters of national concern which relate to the Bar, Legal Education, Mistreatment of Lawyers, lack of welfare for Lawyers, Human Rights abuses, Press freedom and justice delivery among others in Ghana.
"I reject the allegation of being unprofessional and irresponsible and would reiterate that the GBA is rather a monumental failure to our democracy and I take strong exceptions to the Statement of the leade A cursory look at the Objects of the GBA Constitution in Part 1, Section 2 clearly shows that the GBA has lost it's focus and relevance long ago," the MP disclosed in statement seen by Starrfm.com.gh.
He continued "Let me remind the GBA Leadership that it has a duty to ensure "the maintenance of the Independence of the Judiciary." How can you achieve this object if judges allow themselves to be influenced politically? For the rest of the objects, I beg to leave it here else we wash our dirty linen in public.
"Needless to say, let me be clear that I stand by my statement any day, any time. The Statement was a conditional statement and no amounts of twists and turns will extricate judicial officers and judges who would allow themselves to become agents of political partisan agenda."
Attached is the full statement from the Madina MP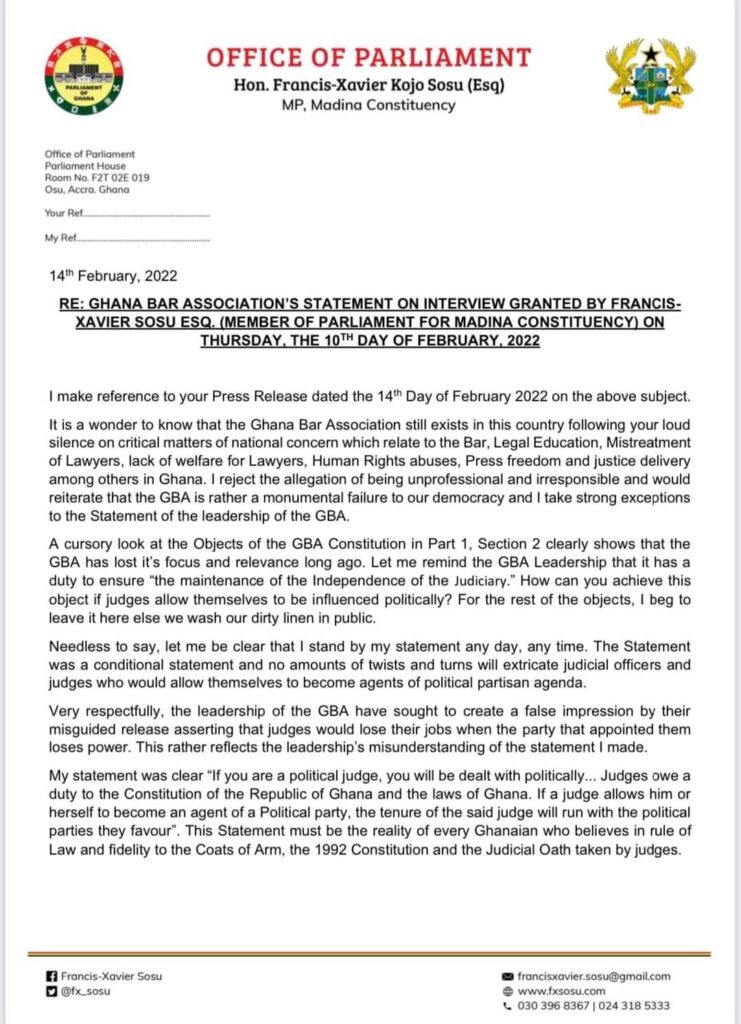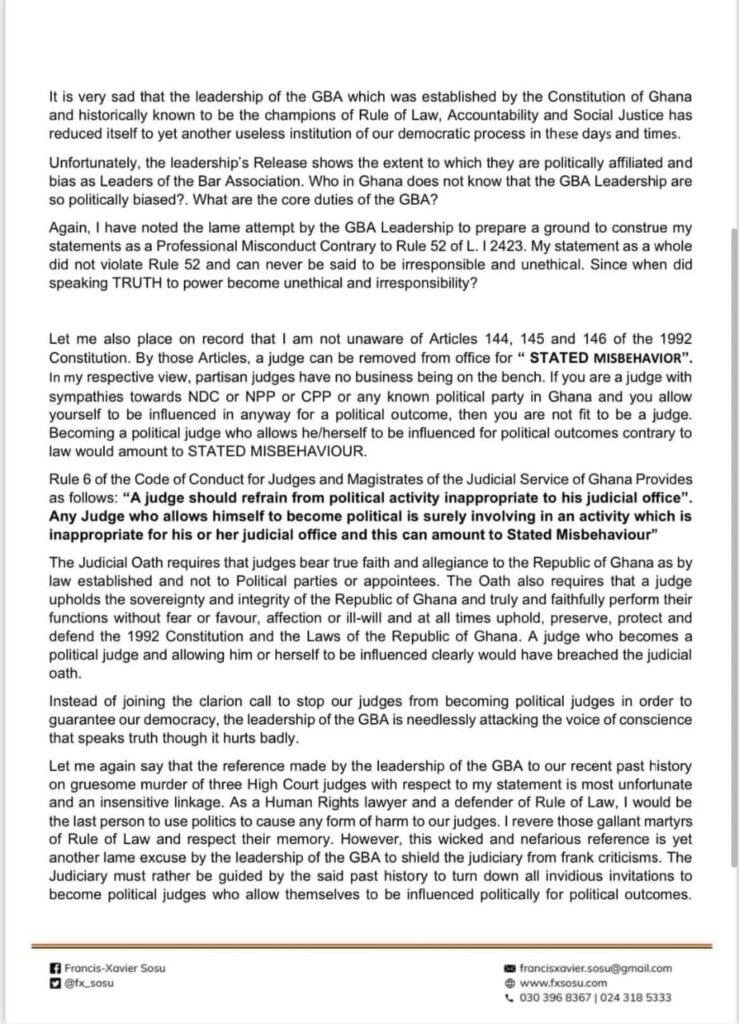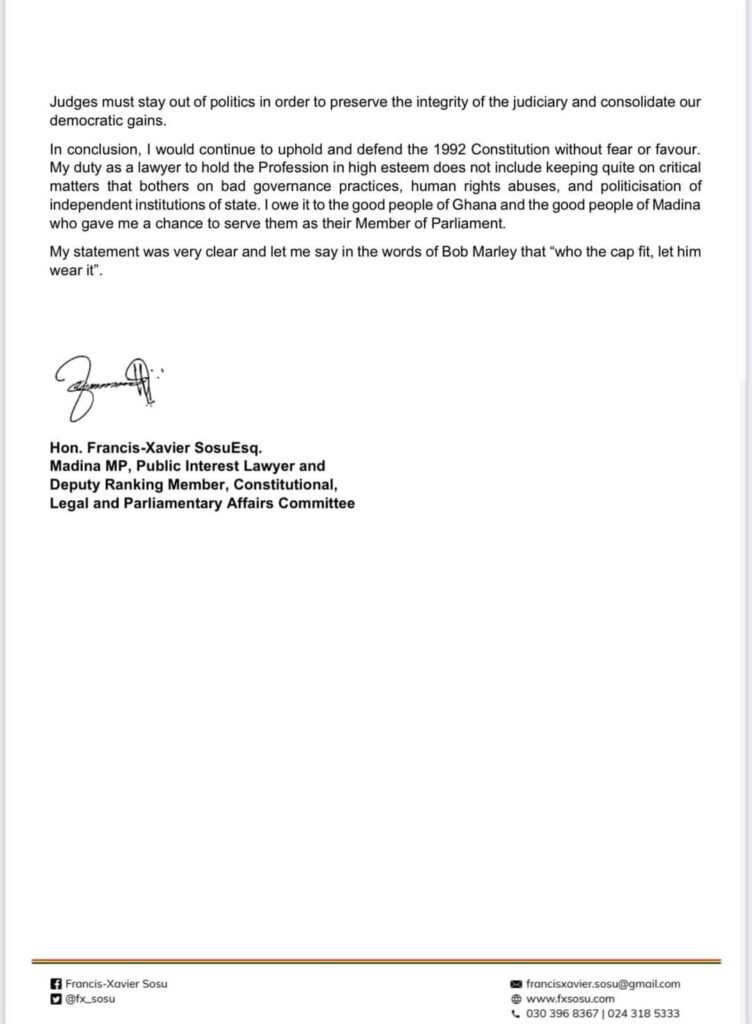 Source: Ghana/Starrfm.com.gh